The Future of Social Media Isn't Video – this is…
When was the last time you came across a marketing campaign without a video element? Can't remember? No me either, these days it's a real rarity. With the help of Instagram, the first visually focused social network (well apart from Flickr), video content seems to be taking over. It started with just lovely images, but digital advancements are allowing users to share live, pre-recorded, casual or professional videos with their followers now. Over the last few years, other channels such as Facebook and Twitter have been fighting to stay relevant with the introduction of video elements. Not to mention Microsoft which has been adding video to LinkedIn's platform even more recently. It seems everywhere we turn now we are being told video is where it is at.
According to this article, over 60% of marketers plan to increase their investment in video over the next year. Hell I know I am – at my agency we have done more video in the past 18 months than the previous five years and that is only going to increase. There's no denying video will be at the forefront of social media marketing in the short term, therefore it's critical for teams to invest in reputable content or create robust relationships with good quality video content producers. I have mentioned Mark Zuckerberg and his mission to keep Facebook relevant before, in this post for example and I believe it's even more obvious when it comes to video. Although Facebook stories still haven't taken off as of yet, whilst scrolling through Facebook you're sure to have noticed the copious amounts of videos from lifestyle magazines and news networks replacing the traditional article link share. Facebook's algorithm move towards benefiting native video too has had a big impact. Consumers expect daily, engaging, interactive content that can capture their attention without clicking an article link.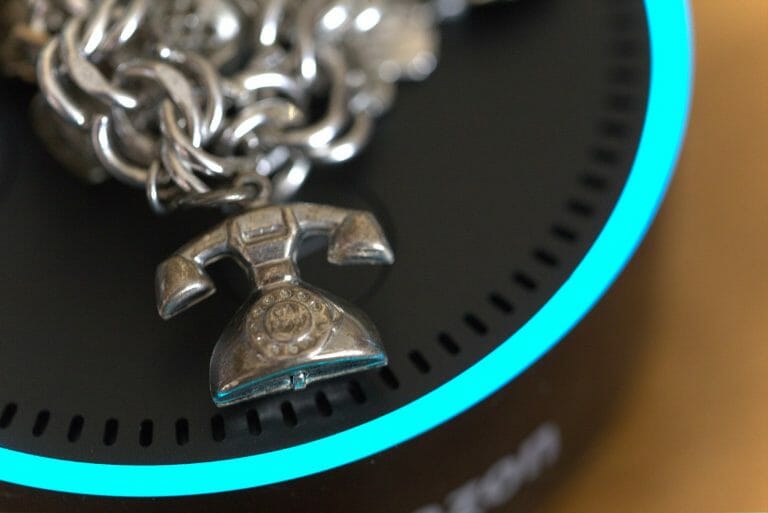 I'm well aware that for now and presumably the next few years video will be essential to social strategies, however, that said I think the potential for audio to takeover may be creeping up on us without many noticing. With Business Insider reporting tens of millions of Amazon Alexa's were sold in the run up to Christmas and the Alexa app which works alongside the device, being the top download on iPhone and Android on Christmas Day, I would be surprised if you don't know someone who has one. I got one about a month ago and despite her getting some things wrong – I do see the benefits.
So what makes Alexa so successful? Imagine a personal assistant that's always listening to you (let's not think about the CIA stuff right here and now), never forgets, knows your favourite cereal and can order you an Uber and pizza – sounds good right? Well that's what Alexa does today – she can even open your door, turn your heating up and put the kettle on. The difference between Alexa and Siri is that one of them is trapped in a phone, according to this article talking to our technology is a far more natural interaction than tapping buttons on a screen. I have even noticed that my family have stopped using their phones as much – why when you can just ask your digital PA to do it?
But it's not just Alexa Google voice search queries in 2016 were up 35 times over 2008" according to Google trends via Search Engine Watch. Amazon Echo, Google Dot and other like minded devices have opened up new audio possibilities for brands, as this article suggests. Never to be left behind, Facebook has launched an audio counterpart to live streaming in the form of Live Audio which it is testing out with BBC World Service. I am sure we will see many more movements towards this.
"While podcasts have their place and have loyal followers, audio distributed via video channels such as YouTube [is] still growing rapidly," Irv Shapiro, CEO of DialogTech, told Marketing Dive. "And now with digital voice assistants increasing in popularity and becoming a place people search for content, marketers should think about how their content will be discovered and interacted with."
Therefore, it has been predicted by Gartner Analysists that 30% of web browsing sessions will happen without a screen by 2020. This is going to make a real difference to SEO – if you aren't in the top three you are going to be nowhere as the assistant isn't likely to find you – you can forget the front page.
Also Alexa and her friends are static right now but they won't be for much longer. I expect her to roll out into cars, badges and smart ears. We won't need screens we will all just talk into our ear lobes whilst hearing our latest social interactions. Our children's children will think it's weird that we used to have mobile phones.
image credit: http://bit.ly/2DGLpFJ
---
---